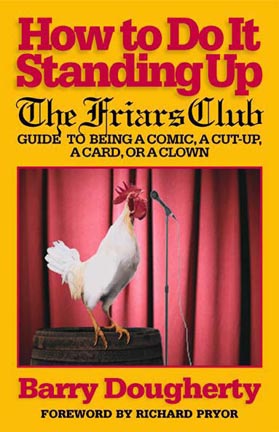 How to do it standing up
Barry Dougherty was out promoting his book,
How To Do It Standing Up
;
The Friars Club Guide To Being A Comic, A Cut-Up, A Card Or A Clown,
and was doing a radio interview when he was suddenly put on hold because someone they'd been trying to snare for a chat suddenly called in–Hillary Clinton. After finishing their interview with her the jocks went right back to Dougherty, who said without missing a beat, "Here she is talking about world peace and I segue into a story about Carrot Top."
• New York Post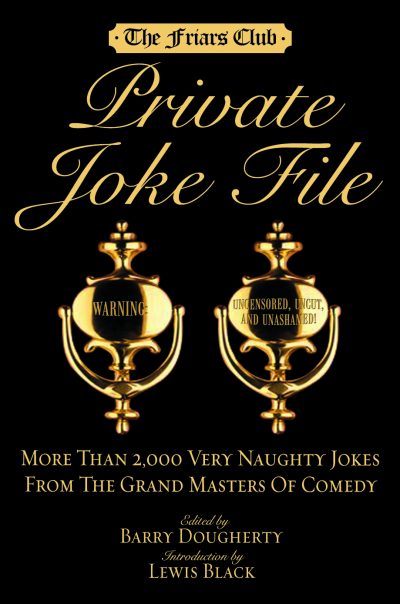 FRIARS PRIVATE JOKE FILE
The cover blurb sums it up: "More Than 2,000 Very Naughty Jokes From the Grand Masters of Comedy." Personally, I lost count at around 1,532 because, I have to admit, I was laughing too hard. The Friars Club Private Joke File is lovingly compiled by Barry Dougherty. For almost a century, the Friars Club was a members-only-cloaked-in-secrecy sort of enterprise, yet somehow Dougherty gained their trust. He pried open the thick dark mahogany doors and — along with a century's worth of cigar smoke — out flew a maelstrom of jokes. Dirty jokes.
– Asbury Park Press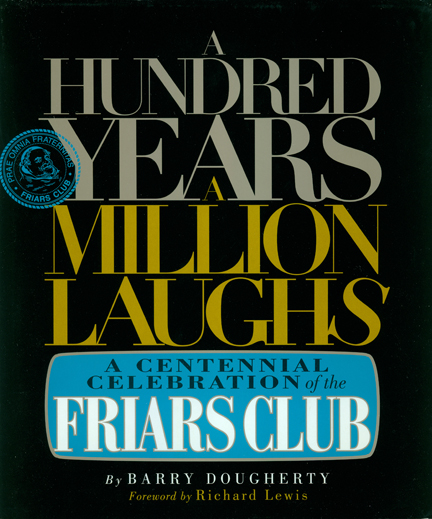 A Hundred Years a Million Laughs
It's a warm volume, filled with printable jokes,
• Daily News